No Sale
Lesbian
2001-12-12
When she had returned with four pairs of the boots in question, Meredith took her place on her stool, and after helping the woman out of her flats, she slipped the boot into place and asked how it felt!!! She was still looking at the boot on the lady's right foot, when unbelievably the woman opened her legs slightly, exposing what must have been the fattest pussy she had ever seen in her whole life!!! Now totally flustered, Meredith looked at the woman's face, but got no response as she was holding one of the boots in her hand and inspecting it's stitching pattern!!! Maybe it was just it was just an accident, Meredith thought to herself, after all, this woman was really on the hefty side and probably didn't wear panties to prevent having them ride up her big ass!!! Meredith was just about to ask if she wanted to try on the other pair when the woman slowly spread her legs wider, and then as she stared at the huge gash, the woman began flexing her cunt muscles which made her lips open and close ever so slightly as they became drenched with her hot pussy juice!!!Now she was sure that the woman was putting on a show for her, and while Meredith was a pure heterosexual, something about this fat butted woman kept her locked in place while watching the oversized pussy drool like a drippy water faucet!!! A few beads of sweat had broken out on Meredith's forehead, and this time when she looked up to the woman's face, she stared straight into her eyes and mouthed the words, My pussy's on fire, could you touch it for me, please!?! Good grief, she wanted her to put her hand up her dress and jerk her off, how brazen could you get, but even as she tried to deny it, Meredith already knew that she would do as the woman asked, so after looking around to see where the other sales girls were, she calmly slipped her hand between the chunky thighs, and after taking a deep breath she slipped her index finger into the hot wet cunt!!!The woman let a low moan escape her lips, but after regaining her composure she continued studying the boot she was holding in her hand while tightening and untightening her gaping sex organ!!! After glancing around again to make sure that no one was watching them, Meredith began moving her finger in and out of the hot pussy, and with each stroke the woman would tense up as her orgasm neared, until finally she shuddered silently as she was wracked by a cum that shook her to her very core!!!Meredith pulled her hand from underneath the dress, and as she did her nostrils were filled with the unmistakable aroma of fresh pussy wafting gently through the air!!! She was immediately snapped back to reality when Gwen, the last remaining sales girl, called out from the back of the store, You have to lock up, hon, I'm outta here, and as she heard the door close she knew that now she was alone in the store with the over weight plumper!!! Now with unbelievable openness, the woman pulled her dress up above her waist and in an even hard voice ordered, Okay, dear, now since we're all alone you can take care of Vanna's clitty with your pretty little mouth!!! This was more than Meredith had bargained for, and she tried to get up and get away, but before she had a chance to move Vanna had grabbed her by the arm, and with a vise like grip pulled her to the obscenely bulging lips of her excited pussy!!!P-please, she begged, I-I don't want to do this, let me go!!! I don't wanna do this, the woman mimicked in whining voice, you'll eat it and like it cunt, now get your fucking mouth in there and suck my clit!!! It was next to useless to resist the powerful woman, so with all her resolve wasted, she gingerly let her tongue taste her outer lips which right away brought a sigh from the fat pussied bitch who moaned, Mmmmmmm, that's good, now do my clit, oh yessssssssss!!! Meredith let her tongue slither up and down the dripping organ until it encountered the hard little nub, and then with a little vengeance in her heart she bored in hard on the little erection until the fat bitch was grabbing her by the back of her neck and forcing mouth harder into her snatch!!! If Meredith though she had cum hard before, she was quite unprepared for the fireworks that erupted when the huge cunt spasmed out of control and onto the shoals of orgasm beach, leaving her totally shattered from the experience!!!For several minutes Vanna just sat there recovering from one of the hardest cums she had ever had, and when she was finally able to move she handed the boots to a shocked Meredith and announced, Well, I'll keep you in mind, but I think I'm gonna look around, but thanks for your time, and with that a stunned Meredith watched her waddle out the front door and into the street!!! As he locked up and headed for home Meredith was still wondering if it was just a dream or a real experience, but the lingering odor of pussy juice was all the answer she needed to know!!!THE END
Have fun with escort girls in such a wonderful place like Larissa on
www.citytours-gr.com
Enjoy the most beautiful call girls in Larissa now
A lot of selected escort girls in Larisa have profiles with all information on our website. Admire professional photos now! Their body forms look amazing. They are teen and 100% bubbly. Sometimes, hotties don't show their faces for personal privacy. By the way, it is the main advantage of our online service. All information about clients and dates are confidential. You can be sure that a hot meeting with a girl will be kept in secret forever.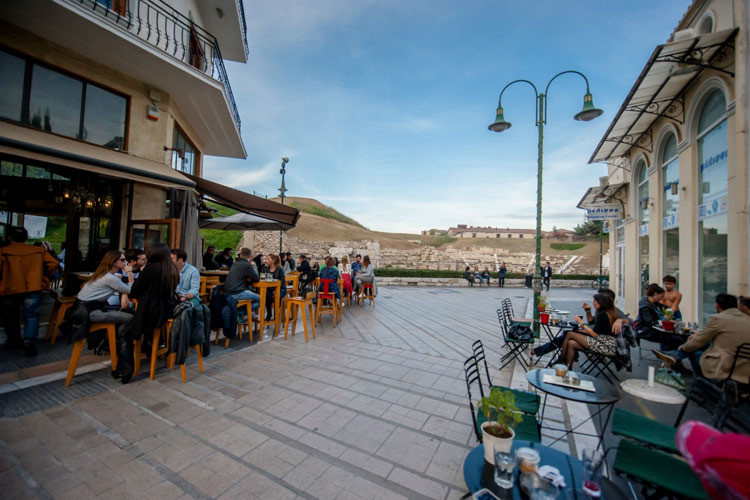 So many adorable lassies want to spend time with you! It was never so easy to find a miss or siren for real fun. Dollfaces of various ages and with different parameters can be found in the long list of real escort girls. This is the best source of full information of escort girls in Larissa. All main agencies and top-class dolls are shown on it. If you have official journey to Greece or you are staying here, the simplest way to have a wonderful time with a babe is using our escort service. Add our website to your bookmarks and enter it again when you will need to have a good time.
larissa escorts
is exactly what you need for happiness.
Enjoy services of the top-class escort agencies in Larissa
Our customers are always satisfied with the service and never complain. Males need a pretty temptress to escort them at a business meeting. Others prefer to go to cafes, beaches, clubs or a short trip together with jaw-dropping barbies from our online service. Larissa is the capital and largest city of the Thessaly and there are so many amazing places here. Call a model and visit together Archeo Theatro Larisas, and Diachronic Museum. The legends tell that Achilles was born here. Hippocrates died here. But you will meet the cutest nympho in your life here. A lot of gentlemen call escort models from Larissa because they wish to get pleasurable massage and other sexual pleasures.A gentleman can't live without a woman and it's not about marriage. No one likes to be alone. Even if you have a spouse, call girls can give new impressions and sensations in your life. Don't be afraid of your intimate wishes. Our agencies always fights for privacy. No one will find out you are spending a night with a magnetic doll. We can provide you with a motel room or an apartment if you do not know where to spend time with a babe. You can invite to your house, too. Check the on
link
and have real fun!