Wonder Drug
Lesbian
2006-03-25
"Well," Willa questioned, "are you gonna show this proof or not!?!" "Don't get huffy," Kiana retorted, "it's a little embarrassing, that's all!!!" "Okay," Willa said in an exasperated voice, "show me or forget it, at least I found out you're not doing drugs!!!" Kiana gave Willa a defiant look and said, "All right miss smarty pants, I'll show you, have a look at this!!!" What followed next was just too stunning for words, because right before her very eyes, Kiana took off her jeans and panties, sat down on the john seat, spread her legs, and showed Willa her shaved pussy!!! "See," Kiana said proudly, "look at how big my clit is, and it's all from chewing a small piece of that bark every day, that's all I have to do!!!" "A-are you sure the bark is what caused this," Willa asked while staring at the two inch long organ!?!" "Of course I am," Kiana said in a irritated voice, "it happened just like the Shaman said it would!!!" "The Shaman," Willa asked doubtfully???" "Yes, the Shaman," Kiana replied in an even more irritated manner, "I got it last summer when I visited those Indian reservations in New Mexico, a Shaman gave me a supply of this bark and told me it would "make me a warrior in bed" is how he put it, so on a lark I tried it, and in about a month, my clit just grew and grew until it got to where it is now!!!" "This is crazy," Willa said doubtfully, "I just don't understand it........" "You don't have to understand it," Kiana replied, "why don't you just try some, it can't hurt any!?!"
"Before I do," Willa said slowly, "did it, I mean, did it really improve your sex life, I mean is it better for you now?!?" "Look at my clit, girl," Kiana replied, "it's always hard now, and totally engorged, and my lips are always flushed and open, and I'm always damp, I've even started wearing a thick feminine napkin because it constantly rubs against my clit, giving me orgasms all day long!!!" "Y-you're kidding," Willa sighed, "you really can cum without touching it?!?" "What the heck do you think I've been saying," Kiana shot back, "I can cum any time, anywhere, at the drop of a hat!!!" "Are you aroused right now," Willa asked softly, with a slight hint of thickness in her voice?!? "Just look at my pussy, hon," she replied, "doesn't it look like it's ready to fuck!?!" "M-may I touch it," Willa whispered, "your clit, I mean?!?" "On one condition," Kiana said soothingly!!! "What," Willa croaked, with a hint of desperation in her voice?!? "You can touch it, but only with your mouth," Kiana replied, softly, "is that okay with you?!?" Willa only hesitated for a second before her mouth engulfed the little erection and sucked it like a baby's pacifier!!! "Oh my that's nice," Kiana sighed, "suck my little pussy pecker for me, it feels so nice to have your mouth around it!!!" Willa's mind was racing, for all of her twenty years she had only thought of herself as purely heterosexual, but just the sight of that monster clit had turned her into a raving cunt lapper, just incredible!!! Her own clit was on fire, and even though it couldn't hold a candle to Kiana's whopper, she was still dancing on the edge of orgasm by just tightening and untightening her pussy muscles!!!
"Willa, dear," Kiana said softly, "I'm really close to orgasm, and if you would just lick the tip of my head, I'll get off very nicely!!!" Willa turned her attention to the little nub at the end of two inch shaft and began massaging it with the tip of her tongue!!! "Ohhhhhhhh," Willa purred, "make mama's clitty cum for her, just like the good little clit sucker you are!!!" Willa swirled her tongue around the little head until she felt Kiana pushing her cunt hard into her, an indication that her climax was near, and only seconds later, it came, a cunt wrenching explosion that tore through the trembling clitoris of the over excited little bitch, while continuing to suck furiously, driving her room mate to and past the point of total sexual exhilaration!!!
Willa slumped to the floor and unashamedly shoved her hand inside of her pants and frigged her aching clit until she was writhing around the floor while being caught up in her own orgasm!!! Kiana watched with a small smile on her face as her friend masturbated like a total slut right in front of her, something she never would had done in a million years just a half hour before!!! When both of them were finally sapped of all their strength, Kiana asked, "How soon before you can go again?!?" "Uh, I don't know," Willa replied, "in a few hours maybe, why?!?" Because," Kiana replied softly, "I'm ready right now, and that's what the stuff really does for you, makes you ready all of the time!!!" Willa reached up to the counter and tore off a small piece of the strange looking material and said, "Okay, babe, just give me a month," as she popped it into her waiting mouth, "then I'll be ready!!!
THE END
The first-class escorts of Heraklion on
www.hellasladies.com
!
Gorgeous call girls for all tastes in Heraklion
If you have a trip in Heraklion, a model will turn you on. A businessman with fiery girlfriend looks very serious and successful. When you order a call girl, please, give the information about your plans so she can be ready for a specific activity. Honeys, presented on this site, aren't just perfect girls. They are intelligent, polite, and can keep the dialogue with their clients. They really know what guys feel and think about. That is why all our customers are always happy with the services. Nobody ever complained about the services of the models.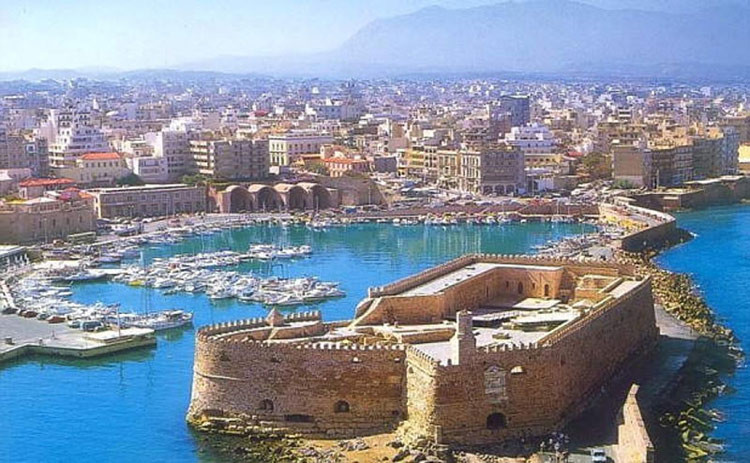 Heraklion is a popular place on Crete's north coast, is the capital, main port, and the industrial center. Enjoy your time here and don't be alone. Anytime you can call and deal with escort service if you desire to spend time with selfish babe. Tell us what do you want from a woman, and our agency will find the first-class hottie for you. If you have no room to spend time with a goddess, we can provide you with a motel room or apartment. Of course, we never forget about privacy. Snazzy chicks can't wait to see you and spend an unforgettable time. Don't lose such a great chance.
Watch
photos of Crete hotties and pick one.
All best Heraklion escort agencies on one website
Use escort agencies of Heraklion to feel the taste of life! If you need to spend time with ladylike bimbos who can be proud of their awesome shapes and sense of style, just check the information on our online service. Many eager damsels will be happy to meet you. They really know what a man desires so can help you get to the seventh heaven.All of them are shown for you in long list and new lassies from this area are added day by day. Admire all these beautiful colleens in sexy photos. They are so hot! Chicks have perfect forms and soft skin. All of them are polite, very kind, and sexy. You won't find such a female on the streets. If you want to enjoy superb erotic massage, call our escort service. Tootsies from this site are ready to have a date and show all their talents to cheer you up. They will be glad to accompany you on a trip. You can visit together such amazing places of Heraklion like Old Town, Archaeological Museum, The Palace of Knossos, and Cretaquarium Thalassocosmos. Scorching Greek cuties for all tastes will take a walk around all places in town and have a romantic dinner in a restaurant or noisy night in a motel room. Everything depends on your desires. Make your wishes come true with
escort girls iraklio
!