/

The Haunted Bed And Breakfast
The Haunted Bed And Breakfast
Supernatural
2006-04-02
The past few months had just been too stressful. The family had just bought the towns worst fixer upper and they were all paying for it in their own way. They were close to being finished but Hope had just had all she could take. She needed to get out of that house, she was tired of smelling paint, tired of hearing hammers beating at all hours of the day and night. She was just tired and had to escape before she went mad. Ever since she saw the 'Haunted Bed and Breakfast' on the Internet she had been begging Paul and her Mom to go. The old farmhouse looked exciting and full of mystery and really had her curiosity juices flowing. She was just dying to see what all the fuss was about. It would give her the weekend away from the 'house from hell' and give her time with Paul. She didn't want to admit it but deep down she knew she just wanted to spend some quality time with her stepfather. It had very little to do with the house and even less to do with the haunting's she may find at the Bed and Breakfast. Paul was now working all the time with his new job or working all the time on the house and Hope was beginning to find herself jealous. "Knock, Knock. May I come in?" asked Paul. He had stood in the doorway watching Hope's back rise up and down with her irregular breathing. He could tell she was at the end of her emotional rope.
escort news
He had hoped the family could tie a knot at the end of the rope and all hold on for dear life but he knew it was too much to ask of a teenager. Even if Hope was highly mature for her age. He felt bad that he hadn't spent enough time with her to realize she needed a break and now the guilt was setting in. "It's a free country, is it not?" Hope looked back at Paul's tall, broad figure lurking in her doorway. His denim jeans and white T-shirt had paint splattered all over them. He looked as tired as she felt but he still tried to keep that handsome smile on his face. She wiped her tears from her face and tossed her long blonde hair over her shoulder as she turned on her side away from Paul's view. She grabbed a magazine that was on her nightstand and began to flip the pages aimlessly. Paul sat down on the edge of the bed and watched Hope act all tough. The five years he had been married into this family of women he had learned one thing above all else. He was in serious trouble if he got the silent treatment. Crawling up the bed he stretched out beside Hope in the large bed and sighed as he stared up at the ceiling. After a few awkward moments of silence he finally gave in to the guilt. "I talked to Nancy and she thinks it would be a good idea if you and I went up to this Bed and Breakfast for the weekend. She said she thought it would be good for us to get to spend some time together again like we used to before this stupid house was top priority.
Greek Escort
So, if you're not too upset with me…. . " Paul trailed off, wondering if Hope was even listening as she kept her back to him. "Oh my Gosh!" she squealed out. "Are you serious?" The blonde didn't wait for an answer. She flipped over on the bed and pounced on top of Paul's six-foot frame. She tossed a leg on each side of his own and wrapped her arms around his neck as she allowed all her weight to rest against Paul as she gave him one of the worlds largest bear hugs. Paul almost jumped out of his skin with the sudden rush of the young ladies beautiful full-bodied contact. He felt every curve of her teenager voluptuous body as she crushed herself to him. Hope's warm jean clad thighs hugged his own and he felt his body react. Every day was a reminder at how much she had grown into a beautiful woman and this was one of those exact moments where he was forced to remember just that. Her body warmed him down to his bones and he couldn't resist throwing his arms around her small T-shirt covered waist to squeeze her closer. As his hands rested on the small of Hope's back he felt his way lower slowly down over her jean covered butt. He secretly always wondered if she ever wore panties under this particular pair of tight blue jeans. They always rode so low on her hips and were so tight.
Greece Escort Ladies
He couldn't imagine how she could squeeze in even the thinnest of materials between her and the fabric of the jeans and he never had seen a panty line. Suddenly he brought his hands back to her lower back catching himself before he completely fondled his stepdaughter. Hope lifted up slyly and rocked her hips against Paul's. She was enjoying this more than she could ever admit. Tossing her hair to one side and looking down at Paul to make eye contact for the first time since he came into her room. Hope felt how excited he was and slowly she began moving her hips in the tiniest of rocking motions. Paul's excitement was easily felt through the worn out fabric of her favorite pair of jeans and she couldn't help but allow a sigh to escape her lips and smile as she enjoyed the pressure against her pelvis. "You would drop everything for me, wouldn't you Paul?" Hope continued to rub her pelvis down against Paul's. Keeping her honey brown eyes locked on his stormy blue ones bellow her as she waited for her answer. Knowing very well they were both enjoying this forbidden dance between their hips. Paul wasn't sure if it was his imagination or if Hope was as turned on as he was. In fact he wasn't sure of anything anymore. He wanted nothing more than to grab her jailbait ass and grind their hips together until he was completely lost in her. To forget about all reasoning, but of course, he couldn't. "Hope, I love you and I want you happy.
Athens Escort Hellas Escort Free web directory Escort Directory Female Escorts Greece Directory Escorts in Athens
If this trip will do that then, yes of course I will. " Paul watched as Hope grinned. She lowered her mouth and before he realized what was going on Hope had pressed her soft, moist lips oh so gently to his own. Paul was lost in the moment and in the kiss and his own hips began to meet Hopes in an erotic foreplay. "I love you too, Paul. " Hope whispered as she broke the tender kiss. Slowly she slid her hands over Paul's face in a more passionate caress that was ever to be allowed between Stepfather and Stepdaughter. Hope licked her lips tasting the manly flavor of Paul. She loved the taste of him and even more she loved the look in his stormy eyes at this moment. She could feel how much he needed her; his body was aching for her. She finally knew now with out a doubt the effect she had on him and his body. Hope pressed her body tightly to his with another bear hug, squeezing her legs and arms around Paul's as she kissed him sweetly again before jumping off the bed in one fluid motion and headed out of the room. Leaving Paul no choice but to watch her forbidden hips sway out of sight. "What the hell did I just get myself into?" Paul crawled slowly out of Hopes bed and waked the short distance to the bathroom in a daze. He had to relieve himself; he couldn't believe the effect Hope had on his body.
What you know about perfect VIP ESCORT in Thessaloníki ? You need to know much much more where find ESCORT in Athens
He hadn't been this hard in at least a month due to all the stresses of the house. When it came time for love making neither him nor Nancy had been up to it. Paul unzipped his jeans and leaned back against the door to the bathroom. Flashes of Hopes wild eyes, sweet kisses, hot thighs and tight little ass ran through his mind. Wrapping his hand around his growing member he began to stroke fiercely. The head of his cock already was leaking pre-cum and he couldn't stop jerking off to the thought of that hot vixen that was just dry fucking him. "It wasn't all in my imagination, it couldn't have been, she wanted me. That sweet…little…. vixen…. " Paul breathed out as he started to explode. He shot his load all over the hard wood floors of the bathroom as the final images in his mind were of Hope riding his cock with out the bothersome denim in the way. Paul gasped for air as his shaft finally stopped pulsing in his hand. He looked down at his hand wrapped around his now softening cock and down to the mess on the floor. Paul was shocked, he had never came so fast and so hard in his life. He wiped away the last drop of cum on the head of his shaft as he caught glimpse of himself in the bathroom mirror that was directly in front of him.
A BLOG FOR THE VISITING GREECE ESCORTS AND NOT ONLY. FIND ALL LOCAL ESCORTS OF GREECE.
"My god, what's wrong with me!" Paul zipped his jeans and fell down to his knees to start cleaning up his mess. He had to calm down and get back down to his family before they wondered what was going on. How the hell could he face Hope now and how could he now pack up for this weekend and be alone with her in a Bed and Breakfast with all these thoughts and images in his head now? "I must be going crazy. "Part 2: ButterfliesPaul had a helluva time driving the two hours to the Bed and Breakfast. Hope was curled up against his side sleeping the entire way looking way too sexy for her own good. She of course had to wear a sweet and innocent 'school girl skirt', stockings, white 'almost see-through-blouse' to make the trip even more difficult. He tried dearly to keep his eyes on the rode but the more Hope slept the more the skirt rose, the more he wondered if she had a bra on, the more he wanted to pull over and pull her on his lap. He definitely was in a battle and on the losing end. "Are we there yet?" Hope stretched and clawed lightly at Paul's arm. Her long legs twisting and allowing Paul a better glimpse at her silky young thighs. "Another ten minutes I believe and we should be there. Are you getting excited yet?" Paul's knuckles were turning white from the force behind holding on to the wheel. He kept his eyes straight ahead as Hope gathered herself together and straightened in her seat. "Oh you have no idea. I'm so excited I have butterflies in my belly!" Hope said cheerfully taking note at how uncomfortable Paul looked behind the wheel.
EUROPA´S HEISSESTER ESCORT - BEGLEITSERVICE: HERZLICH WILLKOMMEN BEI UNS!
She took all of him in and noticed how his traveling slacks had tented up while she slept and she beamed proudly that her choice of clothes worked as well as she had hoped they would have.
Ana Sayfalar Escort İlanları Escort Bayan Eskort İlan Escort İzmir İstanbul Escort Services Female Escort Agecies Jigolo İstanbul
She rested her head back on the window of the door while her hips thrust forward and down onto his hand. "Feel it Paul?" Hope knew he felt it just fine. His pointer finger was working its way down her mound and was finding her wet slit in record time. She spread her legs as wide as she could with the limited space so he could work his finger inside her tender folds with ease. Everything was a blur for Paul. He felt her warmth, felt how wet she was for him and he heard her moaning. The next thing he knew he was in a daze and fingering his stepdaughter. He couldn't think of anything but flicking that tender little clit. He wanted so badly to hear her scream out in orgasm and right on cue her body shook. Hope thrust her hands over Paul's as he fingered her clit causing her skirt to hike up to her hips. He glanced from the road back to Hope watching her force his index and middle fingers deep within her womanhood. It was one of the most beautiful and erotic sights of his lifetime. His eyes burned as she guided his fingers deeply in and out of her. He couldn't believe his own eyes and feared blinking. Paul couldn't miss a second of this erotic show, his imagination had never gave this erotic fantasy justice and the realization that his fantasies of watching Hope orgasm was about to come true was almost enough to send his own body over the edge.
escort bayan, bayan escort, escort istanbul, escort ankara, escort izmir, escort antalya, eskort istanbul, evinde eskort, rus escort, masöz ...
Hope continued to manipulate and use his hand and fingers to pleasure herself. Thrusting her hips down on to his hand over and over again, riding along her explosive orgasm. Just when she thought she couldn't take anymore she snapped her legs closed around Paul's hand and felt her body contract and squeeze around him. Paul silently enjoyed the moment, memorizing every detail of this once in a lifetime situation as his fingers became crushed by Hope's inner most walls. Oh how he ached to replace his hand with his erection, he could only imagine how wonderful it would feel to have Hope milking his cock for every last drop. Just as Hope's orgasm faded away and his fingers began to slip free from her wetness Paul saw the sign to the Bed and Breakfast. Quickly he put both hands on the wheel again and made the sharp right turn causing the car's wheels to squeal and the dust from the old gravel drive to fly into the air. "Oh, we're here!" Hope jumped out of the car as soon as it was at a complete stop and ran around the car to the trunk to start getting the luggage. She was so happy to have Paul to herself and to finally be here. She never dreamed things would happen as they have so far but she loved it and couldn't wait for more. Paul looked down at his still wet fingers and wondered how he was going to stop himself from more moments like the one he had just shared with Hope. She acted as if nothing had happened and was smiling more than she had in months. Watching Hope happily run up the steps to the Bed and Breakfast as her hips swayed gave him those 'butterflies' that Hope had just spoke of moments before. Paul's mind was confused and his body was in desperate need for a cold shower. Part 3: Haunting's"Welcome to 'The Haunted Bed and Breakfast'! We hope your stay here will prove to be a great one and that you're lucky enough to experience some of our supernatural events.
escorte a paris
As you already probably know our Bed and Breakfast date's back to the 1800's and it has been said that a family of ghosts still occupy the old farmhouse. " Paul listened as the host went on and on about all the freaky details and events that have taken place in the past. He really wasn't interested in hearing anything the old man had to say all he could think of was getting to his room and getting a cold shower to put some space and reasoning between he and hope. Paul finally got the host to see them to their room and was disappointed when the old man told them every room was taken but the 'honeymoon suite'. He hadn't thought about calling ahead, he didn't know so many people would be interested in a night of restless sleep as they wondered what sort of ghosts would be lurking around the corner. He should've called to make sure they had two different rooms available or at least rooms with two beds. The host ushered them into a room that he felt was pretty typical for the farmhouse. It's wood floors, wallpapered walls were simple but yet charming. There was a sitting area that separated the bathroom from the bedroom and a walk in closet that was large enough to be another room on it's own. The older man continued to tell them about what haunting's have went on in the suite and how they should be prepared at night fall for their fun to begin. Hope smiled and thought this was the most awesome experience she had ever had. Not only was she getting to spend the night alone with Paul but also she was getting to stay in a haunted suite with him. Not that she really believed in ghosts and surely didn't believe they knew her 'inner most desires' and certainly didn't believe they knew how to make her 'act upon them'. However it did have a certain charm to it all and made for a nice adrenaline rush. "I'm going to take a shower, you unpack, relax and I'll be done in a few, okay?" Paul threw the suitcases on the queen-sized bed and looked around his luggage for clean clothes.
He dared not to look up at Hope until he had cooled off to think straight. Taking his clothes he turned quickly and made his way towards the large bathroom. "Sir, Yes, Sir!" Laughing, Hope saluted and watched a very confused Paul walk his way to the bathroom looking more exhausted than ever. She knew he was completely baffled by their trip here and Paul was just wanting time away from her and the shower seemed like a nice opportunity for him to get just that. The water cascaded down Paul's body cooling him down a few degrees. He felt much better having had the time to cool down and step away from Hope. His mind was much clearer and he thought now he could keep himself under complete control easily. He finished rinsing his body and turned the water off and stepped out of the shower. Taking a towel he dried himself off and took a few moments to relax and enjoy the view from the window of the bathroom. The sun was setting behind the mountains and it would have made for a very pleasant postcard. Throwing on his favorite silk 'jammies' as the ladies of the house called them, Paul thought maybe he could now get through the night without anymore bad judgements on his part. He could keep his hands to himself and things would move smoothly. He would finally get the rest he deserved or at least he hoped so. Paul made his way barefooted along the small hall and sitting room until he saw Hope going through papers as she sat on the queen sized bed. She wore her normal style nightgown, sleeveless and it came down to about her knees.
escort news
Nothing looked out of the ordinary in fact it looked all too normal. "What ya doing'?" Paul asked as he jumped on the bed playfully. Resting on his stomach propped up on his elbows. "Oh, you smell nice. Take it you feel better?" Hope asked half heatedly. "Yes, thank you for asking. " Paul felt the tension in the air and was desperate for a distraction. "Well I found all these papers, log books, heat sensitive cameras for logging our stay here at the bed and breakfast. Evidently it's part of the packaged deal. We can sit around all night waiting for things that go thud in the night and search the room with the camera and log every minute of it!" Hope was impressed by it all and her voice was filled with enthusiasm. "Sounds fun, when does the action begin?" Paul almost bit his tongue after that statement. It was definitely too broad and left a lot to the imagination. His imagination went running with it and he found himself glad he was lying on his stomach so Hope wouldn't discover his secret. "Soon as we turn off the lights I would imagine. You know, things go thud in the night cause it's, well, ugh, dark.
Greek Escort
" Hope laughed at her smart-ass self. She sounded probably very much like a teenager but maybe it was for the best. Paul seemed very uncomfortable with everything that had happened between them and she was growing nervous that he might decide to tell her things must stop and return to the way they were. She feared the rejection and was going to avoid it all costs. "You don't say?" Gasped out Paul. "Well by all means Princess, cut the lights out. " Paul despite his efforts felt playful and wanted to make things feel normal again however he couldn't stand the distance he felt between Hope and himself. Their entire relationship had been very open and playful and seeing her so serious and half-heartedly answering questions made his skin crawl. He hated it and couldn't let it continue. Hope smiled and put away the papers on the nightstand. Turning down her side of the covers she hopped into bed and crawled beneath the cool sheets. Lying on her side away from Paul she turned off the bedside lamp and snuggled into the pillow to get comfortable. Paul's eyes adjusted quickly to the dark room and he could see Hope's curves through the thin sheets, smell her feminine sweetness and hear her breathing. The bed was large but he doubted it was large enough to keep their bodies from touching at least once or twice through out the night. With serious concerns of his own willpower he slid under the blanket and not under the sheet to keep some distance between their flesh.
Greece Escort Ladies
"You afraid I'll bite or something?" Hope asked. "Don't be silly Paul I promise I'll be a good girl. " Hope sighed; he was terrified of her now. This wasn't the best of ideas after all and now she regretted it all. They should've stayed in the 'house from hell' and just went on with life as usual. "I think it's for the best that's all and for the record all women bite but your bite is nothing compared to your bark. " Teased Paul. "Oh yeah, we do have a nasty bark, and don't forget snarl. " Hope teased back. "Mmm Hmm, can't forget that. Okay Princess, I'm exhausted. Sweet dreams, if you hear anything wake me up!" Paul punched his pillows and twisted in the bed to find the perfect spot. He really was tired but most of all he feared more teasing would end up too playful and if he stopped it now all would be perfect. "G'nite, sweet dreams, don't let the ugh, bed bugs bite. " Hope giggled and turned over on her back to look up at the ceiling.
Athens Escort Hellas Escort Free web directory Escort Directory Female Escorts Greece Directory Escorts in Athens
The room was dark and silent. The only sounds were of her heart racing and her and Paul's breathing. The only ghosts she figured she would be running into were the ones of her memory and of the events that played out on the car ride here.
Paul woke to a stirring in the bed. He glanced up at the alarm clock to see what ungodly hour Hope had decided to get up at. The bold red lights flashed 4:45 AM and he wondered why the hell she would be getting out of bed at this hour. Turning on his side to face Hope he stretched and rubbed his eyes to clear his vision. As his eyes adjusted to the dark room he saw Hope lying on her back. Her arms were thrown over her head and she was squirming all over the place. The covers had found their way around her ankles and her well-rounded chest was heaving up and down with labored breathing. At first Paul had thought Hope was having a nightmare he reached out to touch her stomach to shake her awake and she hissed out at him in a very cat like manner. He sat up on one elbow and scooted closer to Hope to see her facial expression. She was frowning and grunting and seemed to be talking in her sleep but he couldn't make out anything she was saying. The room was cold and Paul reached down to pull up the blankets to cover them both back up and just as he was going to try to go back to sleep he noticed the covers bulging and hovering over Hopes body. Paul jerked away from her quickly and reached for the bedside lamp.
What you know about perfect VIP ESCORT in Thessaloníki ? You need to know much much more where find ESCORT in Athens
He felt the switch and turned it twice, three times, then four but nothing. "Paul! Mmmore!" Hope screamed out. Paul couldn't believe his eyes or his ears. The covers began to move up and down in a slow rocking motion and before long the bed was literally shaking from the force of the motion. Suddenly Paul became worried. Was this some sick prank or was some ghost getting it on with his stepdaughter and she was imagining it to be him? Paul felt a rush of jealousy pump through his veins and a rush of adrenaline attacked his heart as it began to pound in his chest. Paul rubbed his eyes and discarded the crazy idea. He had to be imagining things. He looked back up at Hope and she was fast asleep, the covers in their respectful place and she looked as content as she could be. "I'm going mad after all!" Paul whispered to himself. He had to have been dreaming. Hell that was no dream that was a nightmare. His entire being was filled with lust and jealousy at the same moment. It wasn't natural he told himself. Paul knew one day Hope would fall in love, would move away, get married, have children of her own.
A BLOG FOR THE VISITING GREECE ESCORTS AND NOT ONLY. FIND ALL LOCAL ESCORTS OF GREECE.
He wasn't in the plan, only maybe to give her away at the wedding and be a supportive Grandfather figure in someway to her children. No matter how hard he tried to swallow that jagged pill he couldn't. Paul knew one day he would have to deal with that, but not today. He looked over at the beauty beside him sleeping so sweetly. He watched as her lips curled in a small smile, as her dreams must have been sweet after all. She was warm, happy and safe with him just the way he liked it. Paul climbed under the sheet to join Hope and reached over gently to give her a kiss. He stopped midway before his lips touched her forehead and he looked down at her young full lips. He hesitated for a moment and then all reasoning was lost. His mind was cleared suddenly of all the doubts he had ever had. He felt all his guilt run away and before he knew what had come over him he thrusted his arms around Hope's waist and pulled her roughing up against him. Hope didn't even wake up, her eyes stayed closed as he forced her body up roughly against his own. Hope's curves radiated a heat he had never known before her. She was so warm and soft to his hands, he massaged and stroked her back as he gazed intently on the soft features of her face. His hands worked up and over her bare shoulders and down the length of her arms.
EUROPA´S HEISSESTER ESCORT - BEGLEITSERVICE: HERZLICH WILLKOMMEN BEI UNS!
He wanted her so badly. "Paul, you okay?" Hope's eyes fluttered open and she smiled. Paul's warm embrace felt wonderful and she moved in closer. Half asleep she buried her head in his bare chest as she wrapped her arms around his neck and tossed a leg over his hip to snuggle in closer to him. "No, I'm not. " Paul said forcefully. Hope woke to the force of Paul's tone and looked to meet his gaze. His eyes were dark and stormy and she couldn't read what he was thinking. He was grinding his teeth and looked very irritated. Hope began to pull away not understanding what she had done so wrong. "Oh, no you don't, where do you think you're going?" Paul asked. "I don't know, I thought you were mad…what's wrong?" Before she could finish her sentence Paul had reached under her gown and grabbed at her simple cotton panty covered hips to pull her directly up against his silk jammies. "Well I thought I was mad earlier, but now I feel perfectly sane. Take off your night gown Hope. " Paul demanded.
Ana Sayfalar Escort İlanları Escort Bayan Eskort İlan Escort İzmir İstanbul Escort Services Female Escort Agecies Jigolo İstanbul
Hope shivered at the confidence and dominant side Paul was showing her. She felt those familiar butterflies flutter in her lower belly again. Looking into Paul's stormy eyes she realized he was completely serious and he with out a doubt wanted her. Paul rolled back away from Hope so she could do as he had asked her. She hesitated for a moment but quickly recovered. He smiled as she reached for her nightgown and started to tug it up. Her smooth silky stomach was first to come into view and then the gown raised higher to reveal to his gaze for the first time her full perky breasts. Before Hope had the gown over her head Paul had covered her chest with his hands. He massaged and stroked each breast with his large hands. Cupping the heaviness in his palms he bowed his head and leaned forward to bring a taunt nipple in his mouth. Suckling and rolling the nipple with his hot, wet tongue. Not to leave the other one jealous he moved his mouth quickly to flick his tongue over the sensitive flesh. Hope threw her nightgown to the floor and ran her fingers through Paul's hair and she clawed at his neck. His mouth set her entire being on fire. She squirmed and arched her back giving him full access to her chest.
escort bayan, bayan escort, escort istanbul, escort ankara, escort izmir, escort antalya, eskort istanbul, evinde eskort, rus escort, masöz ...
Paul kissed his way up Hope's chest and licked his tongue up and over her throat until he met her eager lips. "I've wanted you for so long, I just never wanted to admit it to myself. " Paul felt the room grow colder and darker as he admitted his true feelings to Hope. The Real world seemed to slip further and further away and he had the oddest sensation of drifting deeper into an abyss. That was all Hope needed to hear. She flicked her tongue over Paul's lips tracing their form before suckling in his bottom lip into her own mouth. Suckling and nibbling lightly before releasing to press her lips fully to his eager mouth. They both deepened the kiss and allowed their tongues to dance together in mad passion. With each swirl of the tongue the deeper they both found themselves falling into that abyss far from realities grasp. Paul's hands found Hope's simple panties and hooked his thumbs in the fabric and tugged them down. He manipulated the fabric to around her knees as he deepened their kiss. Slipping his hand between her thighs he worked his hand towards the central heat and desire of the woman in his arms. Her moist folds beckoned him like a moth to a flame. Gently he parted her folds and dipped his middle finger into her sweet, wet honey. Working his finger inside the tunnel he had wanted to bury himself in for days now.
escorte a paris
Hope broke the kiss as she moaned out in pleasure. She had never been so hot before with any man. Though her experience was limited to only two others besides Paul but she knew this wasn't the ordinary lust between too people. This was damn hot and she wanted him more than she had wanted anything before. Paul rolled them over so she was lying on her back he was between Hopes thighs. He kissed his way down her breasts, flicking his tongue over a nipple along the path and down over her belly until his face was inches away from her tender pussy lips. He dipped his head eagerly and swirled his tongue into her nectar. Hope's moans cheered him on as he drank her sweet juices and flicked his tongue over her overly sensitive clit. "I wanted to take my time with this but I don't think I can wait another second Princess, I'm sorry. " Paul groaned out as he jerked his pants down with out bothering to take them completely off. He climbed Hope's body and parted her silky thighs. He grabbed Hopes hands and pinned them above her head looking her deep in the eyes as he thrust his hips and plugged his aching manhood deep within her soft, wet, and oh so tight folds. He worked his shaft about half way in until finally diving all the way into her love hole. "Paul! Mmmore!" Hope screamed out. Hope found a natural rhythm in their love making and allowed her hips to take Paul's lead.
She matched each of his thrusts, her hips raising off the bed to reach his every stroke. Hope arched as Paul let go of her arms to grab her hips to deepen his thrusts. Hope wrapped her arms and legs around Paul's hips. Her long legs pulling him in deeper with each thrust. Their bodies worked together in unison reaching higher and higher. Paul worked his cock deeper with each thrust and Hope knew she was on the verge of an orgasm. Paul could feel her body begin to contract around him. This was the moment he had dreamed about for so long. He closed his eyes and grabbed Hope's tight little ass like he had always imagined himself doing. He rolled the two of them over so that she would ride his cock until her orgasm faded away. Hope straddled Paul's hips and began riding his shaft. Using her legs for leverage as she leaned forward her face inches away from Paul's as she screamed out her pleasure. Hope's body shook with each powerful wave of pleasure that exploded throughout her young body. "Oh Ho-o-p-e-ee" Paul gasped as she worked his body like a musical instrument. Paul held on to Hope's butt and shoved their hips together one last time as he felt his own orgasm approaching.
escort news
He laid still and allowed Hopes body to milk his orgasm from him and right on cue like he had always imagined her sweet inner walls contracted and squeezed him like a vice grip. Hope's tender over excited sex wrapped around Paul's shaft like a hot, velvet glove and he exploded deep with in her walls. At the exact moment that Paul groaned out his orgasmic pleasure, the last seed was spilled from his body into Hope's and the first ray of sunshine peeked in through the window. With the dawn came the clarity. Paul felt the abyss he was in spit him out and back to reality he landed. His eyes widened as he realized what had been done could never be taken back. Hope thinks back to that Haunted Bed and Breakfast often since they've been back to their 'house from hell'. Thing's were back to normal and her mother Nancy never knew any thing had ever happened. Paul and herself blamed it all on the Ghosts of the farmhouse. Hope decided if there were any ghosts in that bed and breakfast; they sure knew what they were doing. They knew her deepest desires and she would never forget how they helped her fulfill them all. The End.
Unforgettable dates with top-class escort girls of Rotterdam on
europescortguide.com
Posh girls from best agencies in Rotterdam
When coming to Rotterdam - the second largest city in the Netherlands, you may feel lonely. Best escort models of this great European town will be happy to see you and satisfy you. Adorable covergirls are talented and really know how to have a good time with their clients. Courteous lassies with good manners can make your day awesome and full of positive emotions. Also, they can make your night passionate and joyful. What can be better than erotic massage by a talented tabby? If you need relaxation, Rotterdam escorts are the best choice for you!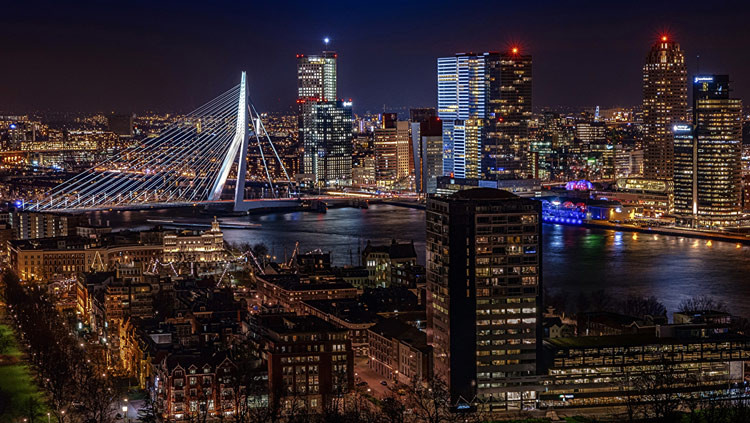 Using our site you will be provided with profiles of all dollfaces. We provide professional pics and detailed description of each girl. You can find out everything from boobs size to preferences. Fat MILFs and slim-shaped lookers can be found in endless list of barbies. All of them are nice and intelligent. Everyone wishes to have a date with Netherland hottie. You'll regret later if lose such opportunity now. Let our agency know if you are interested via call or message. Our service works non-stop.
escort in rotterdam
is exactly what you need for good time-spending and absolute satisfaction. If you are a gentleman, you should enjoy the company of perfect mistress. Don't lose your chance of having fun with Netherland escort models in Rotterdam.
Here you'll be serviced by the best escort agencies of Rotterdam
Our site shares information about the best escort services in the Rotterdam. Only here you can choose professional escorts of high level. Their beauty and sexuality are indisputable. You can live unforgettable hours or days with enchanting totty. Doesn't matter the reason why you come to the Netherlands. A duty journey can become amazing if you will be escorted by a gorgeous lady. A touristic tour with spicy girl will bring you more emotions comparing with walking alone. We promise you the best time in your life! Well-trained escort girls look as goddesses. They wear fashionable outfits and expensive lingerie only. Each chick knows how to tease you and make all your secret dreams come true. Their skills are awesome!If you wish to have a passionate night after touristic excursion over the Rotterdam, contact us right now. The Old Harbor and Marine Museums, and Museum Boymans-van Beuningen are amazing but you can have even more emotions and impressions thanks to elegant sexy escort models.Just one
click
and you will pick a dirty girl for fun! Don't waste your time and take the initiative in your hands. It was never so easy to choose and invite a bombshell as it is now. Our customer support can answer all your questions and assist with choosing a honey who will meet all your requirements.
Indulge yourself with the premium lechery from real professionals of
https://escortnews.eu/escorts/Germany
. Don't hesitate to visit Escort Berlinand unveil what a wild lechery feels like, while enjoying the best quality escort services.
Facts About Berlin Escort That You Should Know
Germany, also referred to as Deutschland, is one of the most active countries in entire Europe. Germany has got a remarkable history, as well as diverse culture and spectacular beauty of nature. In fact, if you want to check out some of the most stunning castles in the world, then Germany is just the right place.
Berlin occupies a strategic location in Germany and is well-known all over the Europe. A number of magazines call Berlin one of the most spectacular destinations in Germany and even Europe. That is the reason why it is so famous among people, who enjoy to travel around the globe. Only in Berlin you can see spectacular parks, impressive monuments, astounding buildings and attractive places of interest, uniquely expressed culture, delicious food and many other places of interest. Speaking of other places of interest - don't forget that Berlin has a reputation of location where all adults can enjoy have all types of fun.
Welcome to
Berlin Escorts
, the finest place for all the filthy studs, who aim to enrich their lives with arousing lechery and breathtaking lust. You surely will be completely satisfied with top-class escort that you are about to endure in Escort Berlin. .
List of Services Provided by Escorts Berlin
Visit Escort Berlin without any delay in order to enjoy impressive escort offers at and experience an entirely different level of satisfaction that is offered by this city. Even firs timers won't have any difficulties to have some great time in here, because that's the specialty of Escort Berlin. Just make sure you specify your personal information at the registration page and in few minutes you will be able to start your journey in the world of lust and lechery. Don't hesitate to choose escort rouges that you like and prepare to endure real nasty pleasure.
Go through different categories in order to select the bitch of your drams with help of standard, VIP, diamond and other categories available. Those categories can be chosen based on your money limit. There are many charming hotties in
https://escortnews.eu/escorts/Germany
to choose from: passionate Latinas, sexy Asians, horny Caucasians, filthy Europeans, nasty Arab ladies, tantalizing ebonies cannot wait to demonstrate their impressive escort expertise. Go through their profiles and check out those tantalizing photo galleries, which show their elastic body curves in the best ways.
Now we have arrived to the most interesting section of Escort Berlin. It's time to point out the type of escort service you love. Our sexy whores can undoubtedly deliver best-quality escort services to each and every customer of Escort Berlin, as they possess the most appropriate methods. Hence, feel free to make your passions come true with help of dick-sucking, escort massage, cosplays, roleplay, BDSM, sex toys, butt-banging, handjobs, footjobs, pissing, gang-bang and many others. Our hotties will certainly do their very best to satisfy you.
Reliability of Escorts Berlin
All the private information are treated with maximum care to ensure that it remains entirely secure regardless of anything. High-quality escort services and complete safety of operations attract new clients to
Escort Girl Berlin
every day. Likewise, don't waste a single minute anymore and discover the unforgettable pleasures of Escort Berlin and meet its marvellous chicks, because you will surely like that!
Escort girls
Escort girls -
bolzano escort agencies
Detroit call girls - USA escorts, how to find them
Either you are ready for a a trip to the States or you already live there, enjoying the right escort services in your Detroit , or state, should be a great activity, spiced with a lot of desire. Specially crafted for the ones who are searching to spend time in a glamorous environment, the escort service is now a worldwide niche for thousands and thousands of persons. In the United States only, there are more than one million models ready to date and date with you, and you only need a single click on the following article to better understand how it functions and where can you date Detroit escort.
Free hook ups or paid ones
No matter the motive, either you are on a official trip or in city break, searching for somebody to keep you company and offer you amazing private moments should be your primary aim, if you feel alone or bored. USA escort Detroit are widely spread and very notorious. They offer numerous alternatives and come with a vast number of babes. From youngsters ready to have fun with you, to older ladies seeking a man to make them feel fine and have fun with. If you plan to reach the escort Detroit, make sure you select your escort in accordance to your desires. There are free dates and paid ones. You must fix which type of escorts Detroit you will choose. Depending on that, the costs will be minimal or costly.
What type of services do these escorts in Detroit offer?
From elegant dinner dates to erotic activities, these escorts can give you almost any type of pleasure you desire. Either you are a guy who likes chatting with babes and spending time with them, or you are the type of guy who likes to get right to the good stuff, escorts Detroit can provide you anything you crave as long as you are well mannered with them. Season your business travel or even your vacation along these classy women. They come from all over the world, and they can clearly keep you on all night with their energy and lust. Find the best model and you will be offered with the most exciting and addictive experience in your life. Not to mention that all escorts at
escorts Detroit
are veteran ones. That means they know how to spoil you and how to please you, no matter your demands or requirements.
Reasons to choose the escort Detroit
1. These girls are skilled ones. They know how this niche is functioning, and they sure know how to keep you excited.
2. Safety and sanitation are the most valuable rules at escort Detroit. These girls will always assure you will feel relaxed in their company. They will do anything it takes to make you feel great and feel fulfilled.
3. Intimacy is also a top rule at Detroit call girls. Your personal info, your fetishes, your kinks and practically everything related to you and your experience with the escorts, all these will always be secured and out of the reach of other entities. You can relax that enjoying Detroit call girls will be the best decision, and no matter what, your own information will be stored in place.
Conclusion
When it comes to models in Detroit, our service is the hottest option. You have all the reasons to visit and date our ladies. They are classy, well mannered, of various ages and forms, highly into having a awesome time and most of all, very experienced. See them out and choose the one you like the most, to make your holiday or your work trip a truly unforgettable escapade.
https://usa.escortface.com/escorts/detroit
.
Escort Edinburgh comes with an unlimited number of adult escort ladies, explore the full list of benefits in case you are intending to travel to this area. Find out the hottest methods to date beautiful ladies at Escort UK.
How To Simply Hookup With Chicks From Escort Lancashire? Whether you are looking for a meeting from Escort Cinderford or
Escort Westminster
, which are the most well known locations in this country, or a meetings in any of the other big cities that have this service working, you will surerly needt to know the best tips on how to get the best intimate moments and the best prices.
Escort Crawley is here to provide top-quality dating services to any type of man. Whether you travel for work purposes, or simply for a short trip, you will certainly need the hottest relax time and intimate moments. That's why, benefiting from this service for a hot hookup is highly recommended, especially if you are a single guy craving for have some fun in the city.
In order to see the sexiest broads and make sure you will get the best moments, our escort site will give you a lot of of filtering tools and customization options so that you can navigate for your favorite escort with ease. That way, you will have bigger odds of seeing the right type of chick that can fulfill your naughty thoughts, without having to seek for her and lose priceless time doing that. Make no mistake, any of the listed dolls at Escort Middlesbrough
https://uk.escortnews.com/escorts/middlesbrough
will be on duty to fulfill your kinks no matter what. In fact, these beauties are happy and always aroused, always prepared to offer the best amount of desire and privacy so that you can feel great.
Among the best Escort East Anglia babes you can imagine!
We work hard to bring in the sexiest
Escort Reading
ladies on our app. We carefully select each and everyone so that we can make confident they meet the most rigurous standards. For that reason, we can guarantee that these hotties will make you feel amazing the second they will enter your Hotel room door. Not to mention that Escort United Kingdom offers a vast search for all visitors in a large number of towns everywhere in the country. No matter where you will be situated, be it in the finandical capital city or in other cities, you will always have the opportunity to date the hottest Escort Bournemouth
https://www.topescort.co.uk/bournemouth
girls with just a number of quick clicks. The millions of visits our app makes a year is perfect evidence that these chicks are the real deal.