/

Erotic

/

Meg and I ( Part 1)
Meg and I ( Part 1)
Erotic
2006-06-05
I ride my bike through some nearby woods regularly and use a rarely used track.
I was on my usual run and came around a corner and about 4 metres in front of me was another bike. I attempted to avoid it but the two of us collided.
I managed to unscramble myself from the mess but the girl riding the other bike had hit her head – she was not wearing a helmet and knocked herself out.
I got the bikes off her and laid her down on the grass but she had torn her shorts on the seat and they were just hanging by her waist belt. Her pants had been ripped off although her bikini pants were still intact but had been dragged down revealing much of her pubic hair. . Her T shirt was also ripped open on one side. She was bleeding from somewhere as I could see blood on her T shirt.
I washed her face with my water bottle and attempted to revive her. She was still out cold. Then I went looking for the blood as she was still bleeding. It was under her T shirt so I ripped what was left of it off and found a wound on her side. The force had also torn her bra catch so while is virtually covered her breasts it was not very effective.   I removed that too in order to get to the wound. She had small but beautiful well shaped firm breasts, I guessed she was about 17 or 18.
escort θεσσαλονικη
I washed around the wound and cleaned it up which was little deeper than a scratch and the bleeding was slight but enough to run. I tore a piece of her T shirt and used it as a pad on the wound trying to stop the flow of blood and as I was doing this she started to come around and regain consciousness. In her confused state she could see me kneeling over her and touching her and suddenly realised she was topless. She started to scream and I tried to calm her and after a moment or so she settled down a bit but was still very agitated about being topless and very exposed down below. I said just lay there you are hurt and I am trying to clean you up. She put her hand up to where I was holding the pad and said I can do that. Then said where are my clothes?. I said your bra is here but your T shirt is a mess as are you pants.
She looked down and saw she was pretty exposed but when she went to adjust her pants she gave a cry as her arm was too sore to move. I though shit she has broken it.
I said just relax and we can sort you out and get you moving. The bikes are a mess and we will have to walk back. I can come and get the bikes tomorrow.
To cut a long story short we managed to get her fixed up and the biggest problem seemed to be her arm which hurt to move, it wasn't broken but badly sprained and we ended up using her bra to make a sling for it. She couldn't use it at all.
in city tours escorts istanbul
She was still bare breasted and had reconciled herself to the fact I had seen them and there was not much she could do to cover them. She asked me to rip off her pants as they were useless, but her bikinis covered the most intimate part. As we started to walk back she said hell I really need a pee, and then realised she couldn't get her pants down, Can you help me she said and I stood behind her and slipped them off so she could squat and pee. I supported her as her arm was useless as an aid to balance. It was then she was completely nude apart from using her bra as a sling. She then used a bit of her T shirt to wipe herself and threw it away.
Well she said now you have me at your mercy I don't normally go round showing everybody what I have.
I said look I must admit I am enjoying the view but lets face it, now is not the time or the place and you are in no shape for me to be doing anything naughty. I helped her replace her pants looking right at her pubic patch as I pulled them up on her. Until now I hadn't realised she was trimmed and shaped. She saw me staring and said hey that's enough that is not for general exhibition. I said I like it, it looks sexy. She said some other day buster. I said good as I am not really in the mood now myself.
athens ladies all escorts independent escorts agencies escorts boys and trans city tours
One side of my bike pants were torn as well and they flapped open a bit.
We walked for about an hour to get close to where the track started; she had to rest a bit as she was very sore. I said where you live you can't go walking through the streets like that. She said actually it's about a kilometre from the end of the track. I said well then I think I had better go to my place and get something to cover you and bring my car back and I can drive you home. It's nearly dark anyhow. She was happy with that arrangement and I left her with my T shirt as it was cooling off and her shoulder was beginning to throb.
I returned with a warm jacket and track pants and helped her put them on – accidentally touching her breasts as I did so. Sorry I said I didn't do that intentionally. She said I hope not, but thanks anyhow.
I drove her home and went up to the door with her, nobody was home so she took me around the back and showed me where a spare key was to let her in.   She said come on in and I will return your clothes. She took me right into her bedroom and I helped her remove everything down to her pants and said is there anything else I can do.  Look, you can really, can you run my bath I want to soak and try and get rid of some of these aches. She took me to the bathroom and I ran the bath.
Athens Escorts Greece Escort Greece Escort Agency Συνοδούς
While I was there I said would you mind if I had a pee and she said no go ahead, and I imagined she would leave me but she stood there looking at me, and said well go on, get on with it, and waited for me to do it. I was a bit embarrassed but pulled my cock out and began to pee, getting as much of my back to her as I could. She moved to see as much as she could and said ok buster you have seen me naked, surely you don't mind me seeing a bit of you too. I milked my cock dry and put it back in my pants and she said spoil sport. I blushed. She said I liked what I saw, maybe some other day we can compare notes.  
I said I must go and let you soak, she said first will you take my pants down again, I cant do it with one arm. I did and she said see I am not as shy as you. I blushed again. She got into the bath and I helped her sit down. I said how will you get out and towel off. She said my mother should be home shortly she will help me. She said will you leave your phone number on the pad on my bedside table please, I want to be able to contact you and we have to do something about those bikes. I said I can do that tomorrow don't worry and she said no I want to help. I said how about your shoulder and she said I might be better by the, anyhow I still have one other arm.
independent escort tyra-brooks tour in athens
I went to her room and wrote my number on her pad which was on her bedside table as she said. I couldn't help but notice her bedside drawer was open and there were two either vibrators or dildos very visible and what I gathered to be some pills which looked very much like oral contraceptives. I was stunned. I picked one of the vibrators up and sure enough it was a battery powered model and quit a healthy looking device. Obviously she uses it as I could see dried stains on it. I put it back and sang out I am going, and she said come here a minute, and I went to her and she said now thank you and gave me good bye kiss. I will ring you tomorrow she said. I bent down and she kissed me rather than me kissing her and if she had both hands I am sure she would have pulled me into the bath with her. It was more than a peck and I liked it. She smiled and said again you like me don't you - I can see it again. I was firm again and it was more obvious this time.
Later that night she rang and said thank you again, the bath did me a lot of good and my mom has massaged my shoulder and its feeling a bit better. I will ring tomorrow to make a time to help with the bike. Then her mom got on the phone and said Meg has told me what happened and thank you. I slept with her picture in my mind that night.
Greece Escort Greece Escort News, Hellas Escorts ,Escort Services Greek Define ,Thessaloniki Tours ,Brothel Athens Greece
The next day she rang and said I will meet you at the track and we can walk down, I will bring a sandwich as it will be a long walk there and back.
We met as arranged and she had a back pack on and I asked how the shoulder was and she said sore but feeling much better. I can use it fairly well, you wont have to pull my pants down today and I said that's a pity. She laughed. I said let me carry the pack and she slipped it off and gave it to me.
We walked and chatted all the way down. I had bought a couple of tools to dismantle the bikes to make them easier to carry. At a spot not far from the place we collided she said before we start there is a nice place over here to have lunch and took me through some scrub to a point I never realise existed on an escarpment overlooking the river. I come here quite a bit she said I love just being alone here. I was amazed. I asked how often do you come and she said every few days in summer and a few times during the winter if it's sunny. It surprises me I haven't seen you before she said not many people know about this track. I said I know that's why we collided yesterday I have never seen anybody on it.
She produced some sandwiches and then to my surprise she started to undress. Now you know why I come here, you didn't notice yesterday I have an all over tan, I sunbake nude here all the time and know I will not be seen.
Spend an hour or two with a call girl in Thessaloniki and you will no sooner think that you are truly in the cradling warmth of a goddess in the persona of the Greece Escorts girls athens. Every single female Escort In Greece exudes warmth that no men can
Come on join me she said, you have the drop on me you have seen me nude a few times now its time for me to see you. I hesitated and she said come on don't be shy. I undressed and to my surprise I didn't harden at all my cock remained soft and sat on the top of my balls and showed itself at its best behaviour.
Ah she said that's what I like - a naked man. I like what I see - a slim hard body and a nice circumcised cock. Not many like that these days she said. I blushed. Come over here and sit beside me – you didn't think this was going to happen did you. I can't believe my luck us meeting like this. I broke up with my bf a month or so ago and I have been without a man for ages. Are you attached? I said no. Good she said I think we are going to be really good together. We ate and she had no inhibitions about being seen naked. A couple of times she did or said something, and my cock firmed to a couple of different stages but never hard. She was watching me and it often.
escort bayan
After we had lunch we were almost sitting touching and she said do you know something, I said no, she said that cock of yours doesn't really like me does it? I said why do you say that, she said I have been trying to entice it to show itself to me at its best but it never makes the grade.
Then to my surprise she put her hand around it and squeezed it. Before you could blink it was erect and hard and straight up with her hand still around it. Ahhhhh she said it is interested, look at that it does like me.   Its beautiful. Does it know how to do anything else but pee? I said what do you mean. Does it know how to make a girl happy, I said it seems to by the look of you. No she said I am impressed – happy comes later. How many girls has it satisfied – I blushed again. She said come on don't be shy how many- I said a couple. She said how many is a couple – I said two. Well she said today it will be three, I want you to make love to me, I am aching for it, truly. Can we do it. I said wow I have never been propositioned before. Well she said you have now and I mean it, please will you do it with me.
call girls τηλεφωνα
I really want you to. I take all the precautions I use oral contraception, Please – pretty please. I didn't need to reply she got up took my hand and pulled me up and led me to a grassy spot and pulled the blanket we had been sitting on over and laid it down and the got down and sat there waiting for me to make love to her.   I couldn't believe it, she was seducing me really. I got down and we sat together and she kissed me and our tongues entwined and I got harder and she got wet. Then she whispered do it now please, do it now, as when she lay back I could see the moisture at the lips of her vagina. Come on she said I am ready and can't wait.
End of story 1 – there is more to follow   
.
Skype Escorts - Come to Frankfurt to see Gorgeous Babes That Could Provide You Company
For those seeking the best thrill when on holiday or a business trip, Frankfurt Escort Girls can do magic for you. Try amazing experiences with the hottest models.
A lot of Alternatives for The Finest Shemale Frankfurt, Fast and Reliable
Everytime you feel like exploring Germany, either we are talking about a business, trip or a holiday, or even a city break, using the Frankfurt Independent Escort system to enjoy some leisure is always a marvelous thing. One may think that using an escort to provide company is a difficult and hard thing, but we say it's the contrary. Accessing the Frankfurt Escort Girls service to see a beautiful chick and consume some sexual moments together is highly simple and reliable. It only takes a simple clicks to do that, and the conclusion will be amazing.
Remember you use the right Frankfurt Agency Escorts in advance to making the next step. To come as a help, our page offers several security features so that your own details and your payment details be secure. Also, the chicks that offer Escort Agency Frankfurt
https://www.topescort.de/frankfurt
on our page are carefully selected by a team of professionals. Make sure you use the right page, with the green badge, for the best Escort Girls Frankfurt experience.
Immediate Selection of Escorts And The Finest Dates
Once you arrive on the right page, you will adore how intuitive and secure every option of this page is. You will get to choose and arrange a date with your desired Vip Escort Frankfurt model in less than a couple minutes. Just like the whole land and the inhabitants of Germany, these girls adore to be serious and on point. Every date with a model from escort any city Germany will be an astounding one. Either you crave for a meeting with a native German beauty or a different type of Frankfurt Escort doll, we will make sure to always provide you the hottest results. The most amazing dates await you. No matter the purpose or the desires, finding the best girl for the right adventure will be something highly sexy and simple to do.
Get started by exploring the Frankfurt Escort for the right hotties. The place is packed with amazing girls, all of them pleased to see you. Some are naughtier than others, while some are classy and sensitive. Select the one that attracts you the most and fulfill your secret fantasies along with them. The escort any city Germany service is classified as one of the hottest in the whole country, therefore the experience will be similar. No need to seek other places or other sites, the Call Girl Frankfurt platform will definitely give you the best results in terms of naughty chicks to date you. Release your inner wishes and fantasies because these dolls will make sure to fulfill them all for you. Even the wildest sexual fantasies can find their tamer with this Escort Mistresses service!
https://www.topescort.de/
https://escortnews.eu/escorts/Germany/Frankfurt.html
https://germany.escortnews.com/escorts/frankfurt
https://www.topescort.com/frankfurt
Singapore local escort - In general, there is no shortage of escort females in the vicinity of any given location in Singapore
There is no shortage of escorts in Singapore who can accommodate your every whim, whether you're searching for a sultry evening at home or a wild night on the town. There is no lack of beautiful escorts to choose from, whether you're looking for an Eastern princess or a Western siren.The expertise and privacy provided by escort services are two more reasons why people choose to use them. Escorts in Singapore are educated to deliver a discreet and pleasurable service. Every person's right to privacy will be upheld, no matter if they are a public figure like a CEO or a private citizen.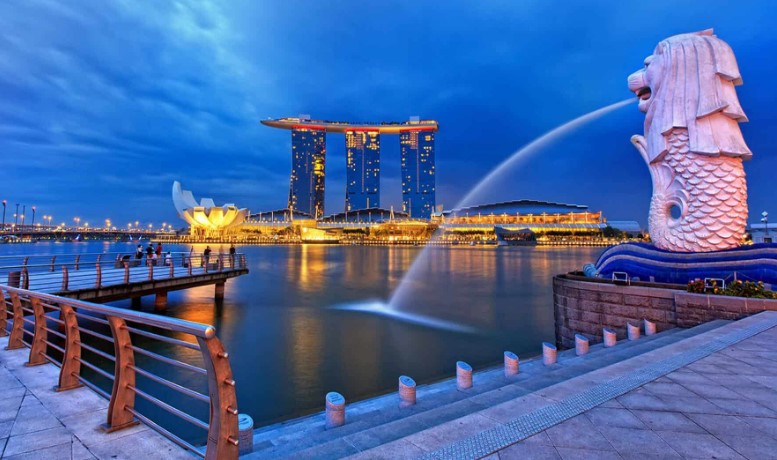 Escort Singapore
Escorts are individuals who charge a fee to give company and amusement to clients. Some examples of these services include going to social gatherings and parties with the client or giving intimate services. In many nations, using an escort service is perfectly acceptable and even encouraged.The added ease of having someone accompany you can only be a plus to hiring an SG escort. Booking an escort is easy, whether you like to do it online, over the phone, or in person. It's now much simpler for folks to locate a friend or lover at any hour.
Singapore escort -
https://hotescortreviews.com/escorts-from/singapore/
In conclusion, escorts are frequently used by those in need of both company and amusement. There is a thriving escort industry in Singapore, which is a favorite location for escorts. There is an escort in Singapore that can fulfill your needs, whether you want a local Singaporean escort or a foreign escort who knows your language. Singapore escorts are beautiful, professional, and diverse, guaranteeing you a one-of-a-kind experience.Professionalism and dependability are also hallmarks of SG escort services. They're dedicated to doing a good job and will stop at nothing to satisfy their customers. When it comes to customer satisfaction, they are prompt, thorough, and willing to go the extra mile.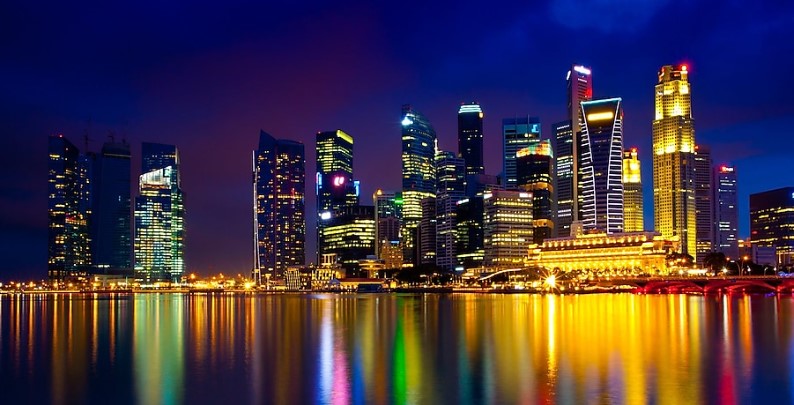 SG local escort -
https://okshanghaiescort.com/escorts-from/singapore/
Known for its stunning architecture, mouthwatering cuisine, and thrilling nightlife, Singapore is a thriving metropolis. There are many escorts in Singapore who may give company and entertainment for individuals in search of a more thrilling vacation experience. A Singapore escort may make your trip more enjoyable and memorable, whether you're there for business or pleasure.The client's sense of security should also be taken into account while selecting an escort. If you want a good time, you should work with a provider you can trust to protect your privacy and safety, and you need also be clear about the limits you're setting.