Family Camp-Out
Incest
2002-11-15
I made out Cindy's pretty features as she pushed the door open a little further. She had seen me eating her mother's twat! Now Cindy put her finger to her lips, shook her head not to tell, and continued to watch. Jessica liked me to pull out when I came, so I did and splattered my jism all over her belly. I was hotter than usual, of course, because my daughter was watching. Cindy made an "okay" sign with her thumb and forefinger as I finished, and I decided to have a talk with her about respecting the privacy of others. Jessica and I discussed our plans for the summer with Peter and Cindy, at breakfast. Both of them were in college on scholarships and neither of them planned to work our vacation weeks. "We've decided to go camping at Little River," I told the kids. "We'll have three large tents. Uncle Carl and Aunt Frannie can get two and I'll either borrow or rent the third. We'll try to stay for two weeks. There'll be swimming, fishing, hiking, and stuff like that. What do you think?"Peter asked, "Are all of them coming? Dean, Wilma, and Cal?"Jessica nodded, smiling. "Don't mess around with them, Peter. They're your cousins. Wilma is almost like your sister.
Best Escort Directory With Escort Models in Athens and All over the world.
"Cindy and my son exchanged a smile and I knew why. The first week in July, we loaded the old station wagon and drove over to Carl's, where they had their compact car hitched to a small, heavily loaded trailer. I drove behind him the whole way, up into the hills, off onto the dirt road, and deeper into the woods until we stopped near Little River. There was a clearing, mostly grass, that looked big enough for the tents, and we'd be as close as comfortably possible to Little River, which was really a stream, but it did have some deep pools. One was near a great swimming hole with a big rock from which we used to dive. The kids put up the tents, two of them facing each other about fifteen feet apart, the third - where we'd eat on rainy days or play cards or whatever - was to one side, making a U. It took an hour to unload the sleeping bags, food, clothes, and various other things. . . like a gas-operated barbecue and the kids' radios. . . and then we were ready to enjoy our vacation. It was after twelve. Cinday watched Peter go and stand behind a bush, unashamedly and obviously taking a leak.
Escort, Bayan Escort, Escort Bayanlar, Escort Kızlar, Escort Bayan ...
"What about that, Dad?" she asked me. "Where do the females go?""The boys will dig a latrine and we'll put a tarp over it for rainy days," I told her, and the guys took a pick and shovel and got it ready. Meanwhile, I had to pee. Cindy came right behind me. She pulled down her jeans, letting me see her luscious twat, and I was suprised how much hair she had, more even than her mother. I was pissing and she looked right at it and smiled. "It's a lot bigger than I've seen it before, Dad," Cindy said. I'd looked at her golden stream hitting the grass and my cock was suddenly growing. She laughed. "You're getting a hard-on looking at me? You've seen my pussy often enough. ""Not ever enough," I replied. My cock was half hard and I stroked it a couple of times till it was rigid. Cindy didn't have any toilet tissue, so I offered her my hanky. She wiped, and gave it back. Then, with her jeans around her ankles, she came closer and put her hand on my cock.
Greece escorts agency - gallery escort - escorts Thessaloniki
I let her, but caressed her naked pussy, too. My sister, Frannie, paused at what she was doing and looked at Cindy standing next to me, hidden from the waist down by bushes. "And I thought you went into the bushes to take a leak," Frannie said. "What is it with you two?"Cindy laughed. "Don't act so innocent, Aunt Fran. I've seen Dean and Cal drooling over your buns often enough. "My sister laughed. "They're horny devils, honey," she said to Cindy. "Watch out, or they'll have your pretty panties off. ""I don't think Cindy would mind, Frannie," I told her. I stuffed my cock back in my pants and came out from behind the bush. Frannie looked at my bulging crotch, knowingly. "Next time I've got to wee," I added, "you can come along and chaperone. ""I think that'll be fun," she said. Cindy had buttoned her jeans by now and was looking for the guys.
Also looking for next request: escort Greece, athens escort, athen escort, escort service, thessaloniki escort, touring escort, sexual massage greece
Frannie went on, "I think we'd better talk about this. Jessica's looking a little concerned, too. "My wife was in the shade of the community tent, having a cold beer. We joined her. Jessica opened her shirt so her nice, youthful tits were half exposed. Frannie looked at them, then at me. "Looks like you'll have a hard- on all day, brother," she laughed. "Jessica," my sister sobered up, "you know the kids are going to have the hots for each other. Should we act hypocritical and "guard" them, or admit it's a very normal thing to do?"Jessica smiled and put her bare foot on my crotch. Instant hard-on. "When I was their age, I was screwing my brother and my cousins," my wife admitted. She'd never told me that. "I saw Peter jerking off a couple of weeks ago, and I watched him come and he knew I was there. ""Gave you hot pants, I'll bet," my sister said. "My two boys are always horny.
Greece Escorts Athens Greece Female Escorts Lamia Greece Female Adult Entertainers Thessaloniki Greece Female Escort Heraklion Greece Women Escorts Komotini Greece Escorts Ioannina Greece Female Escorts Corfu Greece Female Adult Entertainers Mytilene Gree
Speaking of which, I wonder what they're up to right now.
Welcome Home To The Escort Of Turkey
"I tried to be perfectly quiet but I made a little noise as I moved away. I'm sure Wilma saw me, and I thought the boys might have, too. I went back and told Frannie. Jessica had gone over to the barbecue and was starting to make hamburgers. She was out of earshot. "Pete was screwing Wilma?" Frannie repeated, smiling. "Terrific. Wilma's using a diaphragm, so we don't have to worry about her getting pregnant. How about Cindy?"I nodded. "Jessica took her to our family doctor a couple of years ago, after she caught Peter and her in the cellar fooling around. ""You and Jessica still got the hots?" Frannie asked. I nodded. "Carl's slowed down. I'm afraid I'll have to force one of the boys, one of these days. "I told her it wouldn't be force.
escorts - turkey - istanbul - ankara - izmir
Frannie was blond, like Wilma, and tall, with a nice set of boobs and a powerful, but not fat, ass. "I'd be glad to have a go, but I guess you wouldn't do it," I said. She rubbed one ripe tit and looked at my bulging crotch. "Jessica will have a fit if she finds out," Frannie replied, "but I love the idea. "Cindy came over, looked at us, and smiled knowingly. "Dad, everyone's going swimming in the pool upstream," she told me, then looked at Frannie: "Nobody's gonna wear a suit. I think you used to call it skinny-dipping. " She giggled, twitched her fingers at us, and hurried away. Frannie laughed. "Remember when we'd do that, Larry?""Yeah, and you grabbed my dong one night, but you wouldn't do anything with it after it got hard," I said. Frannie giggled. "Want me to make up for it, now?" she asked. I looked around. We were sitting in the open part of the tent, but there was a wall and privacy just inside. "Go ahead, Larry," Jessica had walked over.
Bayan Eskort İstanbul
"I'd like to watch. And, Frannie, if I wriggle my ass at Carl and he gets horny, you won't mind, will you?"Frannie led me by the hand inside the half-open tent. She opened her shorts and dropped them, then pulled her t-shirt, which hadn't done much to hide her nipples or keep them from jiggling, off. Her tits were bigger than Jessica's but, surprisingly, without much sag. I took a handful of each, then licked her nipples. Having her bare-ass after all these years, when I'd always wanted to fuck her, was giving me a hard-on you could break bottles on. Jessica was naked from the waist down, finger-fucking herself. "Hurry up, you two! I'm coming just looking at you. "Frannie knelt in front of me and kissed my cock, then she licked it, and held her hand around it as she took it in her mouth. It was very quickly evident that she was a terrific cocksucker, but I didn't want to do it all that way. "Lie down, Frannie," I said, getting on my own knees. She did, and opened her legs. My wife grasped my prick, held Frannie's pussy lips apart with her free hand, and guided my quivering cock into my sister's twat. As I screwed Frannie, nice and slow, Jessica was diddling herself, and she was so turned on she had an orgasm before my sister's cunt tightened on my cock and she began to gasp and moan. When I slammed it up her cunt all the way, she yelped and thrashed around.
escort thesaloniki escort girl dubai pamela sandersin escort escortgreece shemale lunna sensuale larissa
And when I shot my whole load, Jessica took my sloppy cock and licked it clean. We got dressed, Jessica smiling at us both. "I think this is going to be a terrific camping trip," she said. We left the tent - and there was Carl! He'd been exploring around the campsite and reported that there was no one within miles of us. Jessica told him the kids were skinny-dipping and we were all going to watch. She took his arm, pressing her tit against him, and put her hand on his buns. He looked back, blushing, and we were laughing. "Don't mind us, Carl," we shouted as they went ahead. Eventually they left the path to head for the water and we glimpsed them, half-hidden, kissing, Carl with her buns in his hands. "That bastard hasn't screwed me in a week and the first chance he gets at your wife, he's got a boner," my sister said. We moved quietly as we heard yelling from up ahead, and then there was a splash as we found a spot we could watch from. We saw Cindy, naked, showing off her lovely tits, slender legs and hairy pussy, which she massaged before she dove. Cal was in the water and he grasped her tits from behind as she surfaced. "Cal, you've got a hard-on. Ohhh, it feels good.
Gecelik Bayan Eskort Fiyatları İstanbul Erkek eskort İstanbul Escort Agency İstanbul Eskort Servisi İstanbul Outcall Agency Turkey Outcall İncall Escort Service Telekız İstanbul Antalya İzmir Ücretli Bayan Escort İstanbul
"Cal was waist deep in water. He turned my daughter around and kissed her, squeezing her tits. She had his cock locked between her thighs. "Can they fuck in the water like that?" my sister whispered. "We'll find out in a minute," I said. "If he does, I'm going to take you and Jessica swimming later. "Cal kissed my daughter and then they were hugging each other. I saw her reach down and take his cock in her hand, making it stick up from the water like a submarine periscope. Beside me, Frannie had her hand on her pussy, inside her pants. "Hold still, Cal," Cindy said.
"Cal is fucking her!" Wilma called. "I want to do it that way, too. Pete or Dean, come over here. "Dean reached her first. She was floating on her back as he lifted her pussy enough to begin licking it. "That's real muff-diving," I breathed in Frannie's ear. As I reached inside my sister's pants to finger her pussy, Carl and my wife emerged from the bushes. "Have a good time?" I asked them. Jessica laughed. "I sucked Carl's cock while he finger-fucked me," she said. "What're you two doing, standing there? Strip off and let's go swimming. "Carl reddened. "I'll get a hard-on if I see the girls naked," he objected. "So will I," I replied as I threw off my clothes. We went ahead of Carl.
Best Escort Directory With Escort Models in Athens and All over the world.
The kids hooted, and Cindy laughed as she saw my half-hard cock hanging in the breeze. She and Calvin have finished fucking, so she dropped away from him and swam over toward us. She put her hand on my cock and Jessica looked down and saw it. She smiled. "You're going to be a tough act to follow, Cindy," my wife told our daughter. Peter was floating on his back, with his big cock sticking up like the mast on a ship. "Peter, you're just showing off," my wife teased. She swam over toward our son and dove underwater as she got close. He let out a yell as she ducked him and then came up and grabbed his mother and I knew they were fooling around with each other's parts. Wilma swam over and smiled at us, her eyes on my cock. "You guys are terrific," she said, meaning us old folks. "Uncle Larry, don't you mind Aunt Jessica fooling around with Peter?"I shrugged. "They've both been dying to for years. Cindy and I want each other too, and the first chance we get, we'll do it. "Wilma stood up and put her hand on her mother's tits.
Escort, Bayan Escort, Escort Bayanlar, Escort Kızlar, Escort Bayan ...
"You've got terrific tits, Mom," she giggled, then she ran her finger over her mother's quim. "I saw Daddy eating your hair pie one night. "Frannie laughed. "I knew it. I didn't tell your father, though. What did you think when you saw it?"Wilma blushed. "I wished I was doing it instead of him. I'd love to kiss your pussy, Mom. ""Duck down and do it now," my sister said. She spread her legs and my niece got between them. She licked at Frannie's hair pie and Frannie grabbed my arm. She was trembling. "I just had an orgasm. It's terrific to have your daughter eat you. ""I'll let you know if it happens," I told her.
Greece escorts agency - gallery escort - escorts Thessaloniki
Wilma surfaced and squeezed Frannie's tits. She looked down and saw my cock. "Do you want to fuck, Uncle Larry?" my blond niece asked. "I do, but I'll be all used up then, and I like to still be able to get a hard-on later. "We swam and my cock seemed permanently solid. Once, Cindy squatted in front of me and put my hard-on in her mouth, but I gently pushed her away. "Later, honey," I said softly. "I want to be alone with you, and lick your pussy, then fuck you good. "She smiled and licked her lips. "Okay, but I get to suck your cock, too. "We swam till it was time to eat, then we went back to the campsite. It was the boys' turn to cook. They served hot dogs and beans. Wilma was only wearing a t-shirt, and she took one of the cold hot dogs and inserted it in her pussy. It was wet with her cum when she offered it around.
Also looking for next request: escort Greece, athens escort, athen escort, escort service, thessaloniki escort, touring escort, sexual massage greece
"Who's going to eat my hot dog?" she teased. I grabbed it and tasted her cum, then I put it back on the table with the others. After dinner, we peed in the bushes. It was twilight and Jessica said she had to use the latrine; what she had to do couldn't be done in the bushes. I was washing up so Carl volunteered to accompany her. Wilma squatted and peed right in front of me, her urine splashing her legs. "This blows my mind!" she said as she wiped her quiff with her fingers and dried them on her t-shirt. "None of this modesty horseshit. I've seen your cock and Daddy's, and Peter's fucked me. How about it, Uncle Larry? Want to go in the tent awhile?"Cindy saw us, and darted in right after us. Wilma peeled off her shirt as I undressed, and Cindy was already naked as Wilma lay down. I began feeling her tits and pussy. Cindy was fingering her cunt. "Let me kiss your twat, Cindy," Wilma said, her pretty face turned toward Cindy. Cindy got over Wilma's mouth and I saw my niece's tongue lapping at my daughter's cunt.
Greece Escorts Athens Greece Female Escorts Lamia Greece Female Adult Entertainers Thessaloniki Greece Female Escort Heraklion Greece Women Escorts Komotini Greece Escorts Ioannina Greece Female Escorts Corfu Greece Female Adult Entertainers Mytilene Gree
Cindy kissed me and then I figured I'd waited long enough. I put my cock in Wilma's pussy and Wilma started bucking like a bronco. Wilma got off long before I was ready, so Cindy knelt over Wilma, with her legs wide and her buns displaying her tiny asshole and her cum-wet cunt. I knelt and guided my wet cock to her snatch and slowly eased it in. Cindy groaned and shuddered as she had an immediate orgasm. Then, after I fucked her for awhile, holding back my cum, I pulled it out and put it in Wilma's cunt again. I had both girls coming for a good ten minutes before I shot my jism into Cindy's twat. "You old guys are good," Wilma said, sprawling back, exhausted. "I wonder if my father is that good?""You and Cindy ought to give him a chance to show what he can do," I suggested. "And you've got this whole wonderful vacation in which to do it!"More Taboo Incest Hardcore AtREAL INCEST&INCEST CARTOONS&INCEST THEATER.
Shemale Dresden - Come to Dresden to Meet Gorgeous Ladies That Could Provide You Company
For those searching for the best thrill when on vacation or a business travel, Gigolo Escort Dresden
https://www.topescort.de/dresden/gigolo
can do the trick for you. Explore unbelievable experiences with the best ladies.
A lot of Choices for The Hottest Escort Erotic Massage, Rapid and Trustworthy
Whenever you feel like visiting Germany, either we are reffering to a business, trip or a holiday, or even a city break, using the Escort Agency Dresden platform to enjoy some fun is always a clever option. One may think that calling an escort to keep company is a complicated and hard thing, but we say it's the the other way. Accessing the Cheap Escort Dresden service to date a beautiful chick and consume some sexual moments together is highly simple and reliable. It only takes a few clicks to do that, and the conclusion will be dazzling.
Remember you use the correct Best Escort Dresden in advance to making the next step. To come as a help, our page offers a few security options so that your own info and your payment info be secure. Also, the girls that give Escorts on our platform are carefully interviewed by a team of professionals. Assure you use the right service, with the green badge, for the finest Escort Service Dresden experience.
Immediate Selection of Escorts And The Finest Dates
As soon as you come on the right site, you will adore how intuitive and secure every feature of this platform is. You will get to select and arrange a date with your desired Independent Escort Dresden lady in less than a couple minutes. Just like the whole nation and the people of Germany, these hotties like to be accurate and on point. Each date with a girl from escort any city Germany will be an unforgettable one. Either you seek a date with a genuine German beauty or a different type of Independent Escort Dresden babe, we will make sure to always give you the finest results. The most amazing dates await you. No matter the purpose or the fantasies, finding the right girl for the right adventure will be something highly amazing and fast to do.
Begin by surfing the Dresden Agency Escorts for the best chicks. The service is packed with hot dolls, all of them happy to date you. Some are sluttier than others, while some are passionate and sensitive. Select the one that attracts you the most and fulfill your secret fantasies along with them. The Dresden page is classified as one of the finest in the whole Germany, in conclusion the experience will be similar. No need to seek other platforms or other paged, the Escorts Dresden platform will definitely offer you the hottest results in terms of sexy girls to date you. Release your inner desires and fantasies because these dolls will make sure to dazzle them all for you. Even the craziest sexual desires can find their tamer with this Fetish Escort
https://www.topescort.de/fetish
page!
https://www.topescort.de/
https://escortnews.eu/escorts/Germany/Dresden.html
https://germany.escortnews.com/escorts/dresden
https://www.topescort.com/dresden
Escort girls Singapore - Why hold off? Our Singapore escorts are here to fulfill all your fantasies, whether you're planning a romantic dinner for two or a passionate night in
Remember that hiring an escort is a choice you make for yourself and that you should only do so if it feels right. If you're thinking about hiring an escort in Singapore, it's important to take your time and find someone you're comfortable with and who can deliver the services you need.An escort can be hired for a variety of purposes in Singapore. You may be in town for a conference and appreciate having a local guide you around when you have free time. Perhaps you are visiting a new city and would like to enjoy the nightlife with a lovely and attractive partner. There is no shortage of escorts to satisfy your desires, whatever they may be.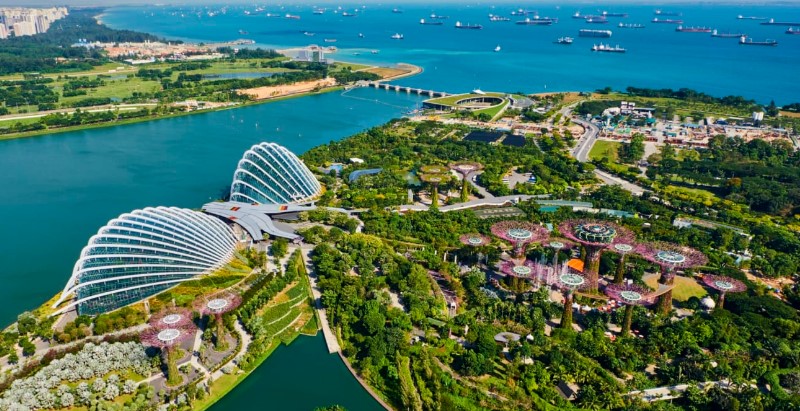 Singapore escort
If you are interested in having an exciting and amazing encounter with stunning and sophisticated ladies, then you should think about hiring an escort lady in Singapore who is located near you. This city-state is home to some of the best escort girls in the world. These lovely girls are ready to give you with the greatest company that you deserve, and they are available for incall as well as outcall services. They can come to you, or you can come to them. You're in luck if you're seeking for a local SG escort lady. Singapore has a thriving nightlife and entertainment scene, and there are many attractive and skilled escorts to help you enjoy yourself.
Local escorts singapore -
https://www.topescort.com/singapore
Overall, escorts and travel girls can make travel fun and exciting, and they can offer a level of companionship and entertainment that you can't get from regular dating or travel. Consider hiring an escort or travel girl on your next trip, whether you are going on business or just want to try something new and interesting.Using an escort service in Singapore allows you to pick from a wide range of possibilities. Customers can encounter a wide range of cultures and personalities thanks to the international background of escorts. There is no shortage of stunning women from all over the world in Singapore, whether you're looking for an Asian or European girlfriend.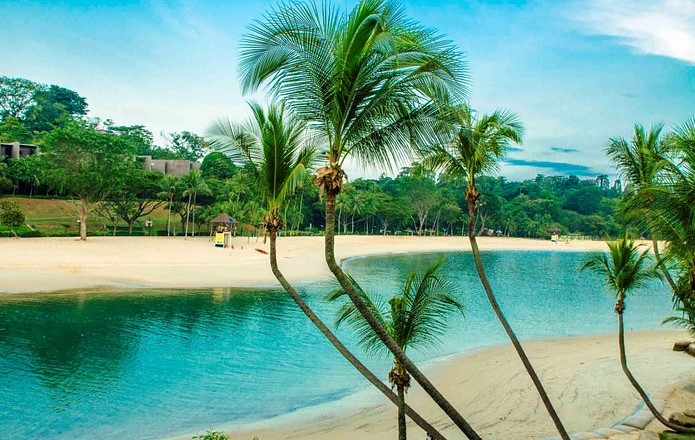 Singapore escorts -
https://singapore.escortface.com/escorts/singapore
SG girls, in particular, are known for their beautiful looks and friendly attitudes. They come from many different places and cultures, so there are a lot of choices to choose from. No matter if you want a small Asian beauty or a curvy Western bombshell, you can find the right match among the many SG girls.In sum, escorts are a well-liked choice among individuals in need of social and recreational support. The escort sector in Singapore is booming, and the city-state is a favorite destination for escorts. You can find a suitable escort in Singapore regardless of whether you choose a native Singaporean or a foreigner who speaks your language. Singapore escorts will leave you with lasting memories thanks to their attractiveness, professionalism, and variety.